After a few days I actually have some time to post again. Well, I have to write about the parcel I received in the destash swap.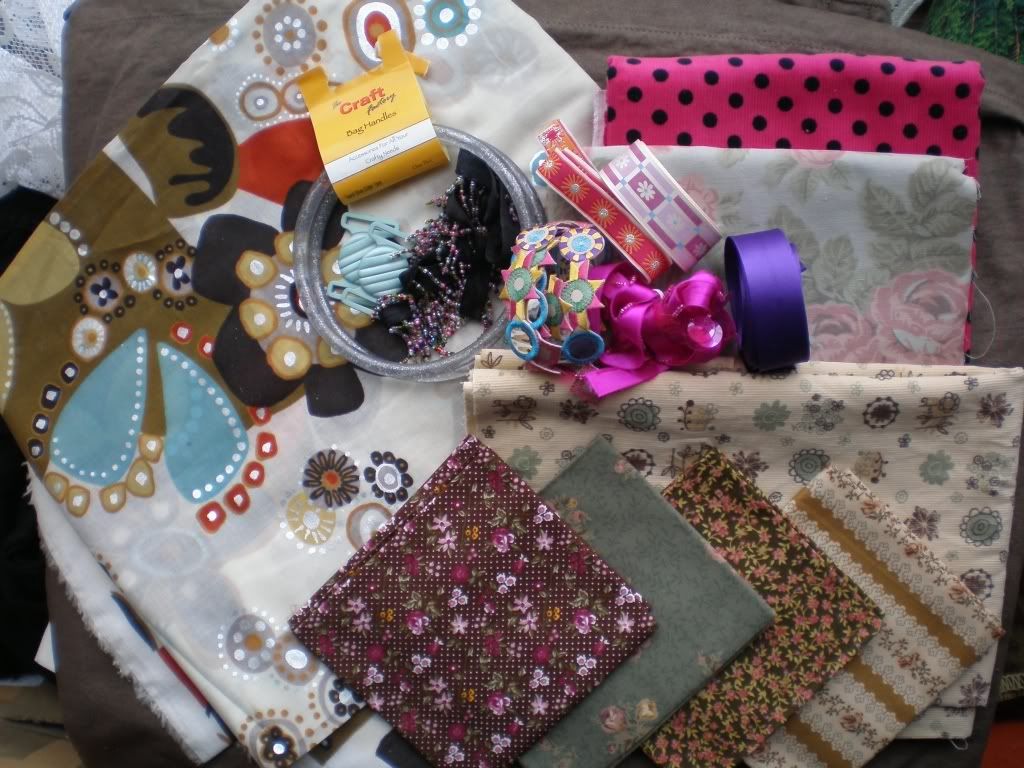 It is very cute! All the browns and greens are exactly my taste and I would gladly marry the corduroy! :D And cute ribbons... I don't even want to use them! :) I've never had a pair of handbag handles before, but they have definitely given me a few ideas now. Thanks,
DinkyDaisy
! :)
We went to
Bookbarn
on Monday and got loads and loads of books! We spent there 5 hours, I think! Emily had fun as well, crawling around between the shelves like in a big maze! Oh how many exclamation marks there are now! :O Here are all the books we found and took with us to give them a new home: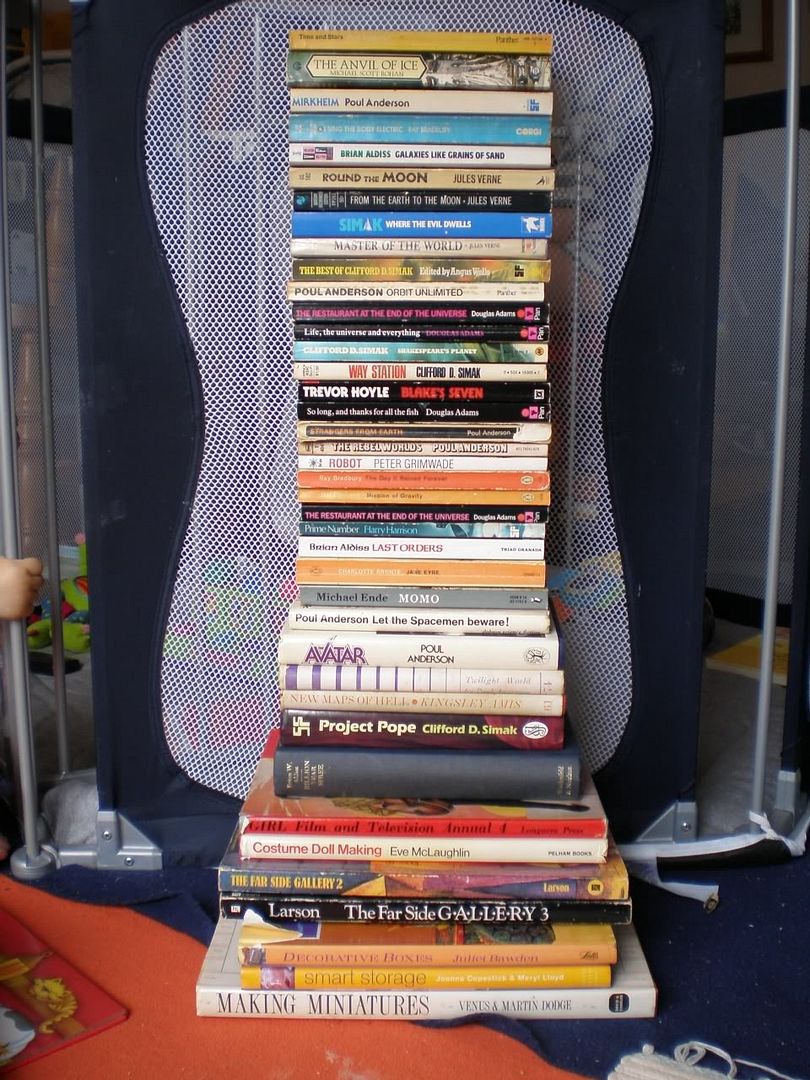 And as you can see from this picture, the pile is almost as tall as Emily is! :P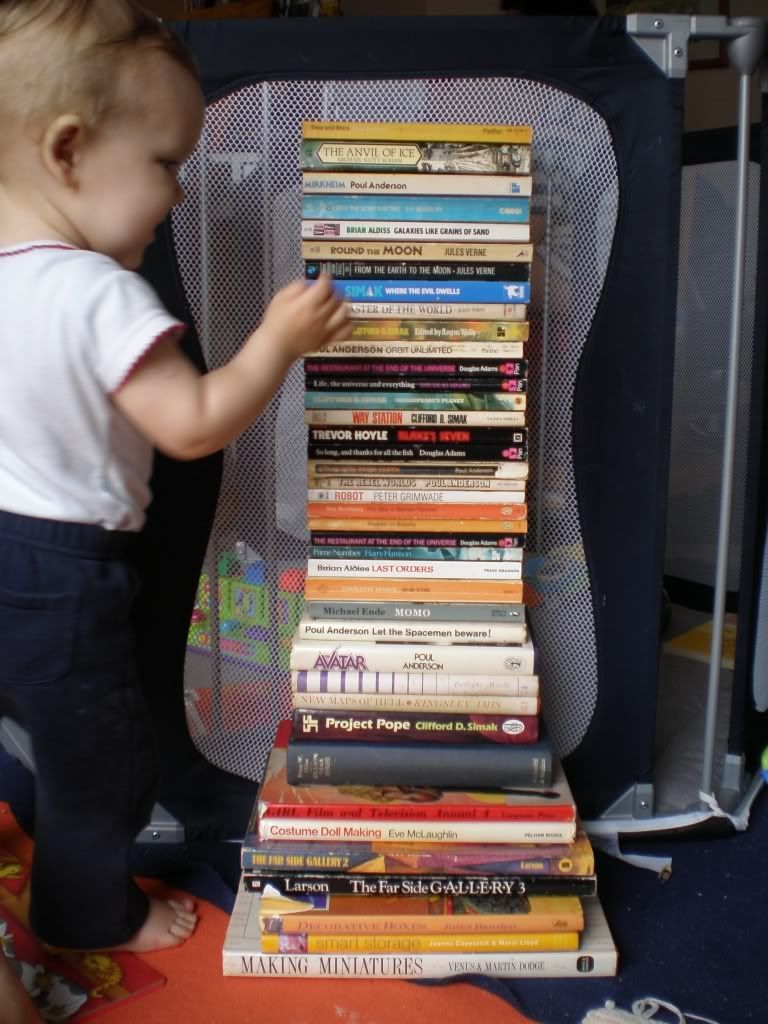 Yes, you can tell we love science fiction. All the Clifford D. Simak books were picked by me, but I quite like Poul Anderson, so I'll be nicking them off hubby! ;) I recommend Far Side to everyone, and the book about boxes is just too cute.
And now to the giveaway: Guess how much the pile of books cost, comment and you can win these three beauties: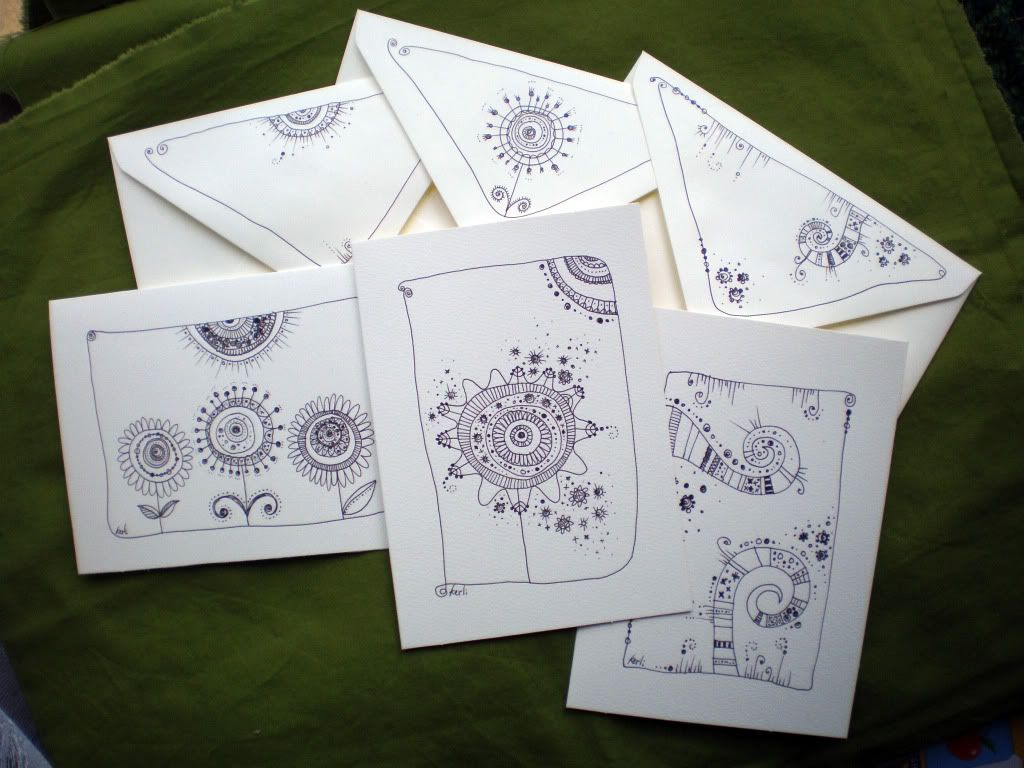 I will soon have them in my shop too, or at least some that are very similar, since they are handdrawn.
You have time until 19.07 23.59. :)
Kerli,
sincerely